We provide online & phone marriage retreats near me and couples retreats.
Do you need to restart your relationship?
Well to start this process, all we ask is that you devote some hours during a marriage retreat to making a commitment to allow transformation to take place.
Achieve far more progress than you would in month's of weekly couples counseling. This is a customized individual marriage bootcamp or encounter (or couple's bootcamp) which will change your life forever.
Affordable marriage retreats near me & intensive couples counseling
We run intensive marriage retreats near me – one couple (or one person or one family or close friends or business partners) at a time intensive retreats. You can do this virtually via video conferencing or you can do it in Chicago or Chicagoland, Illinois or Fairfield, Iowa (5 hours south-west of Chicago). It can be done over one or two days or over whatever time period you would like. You can do as many or as few hours as you would like.
For example, you could do 7 hours a day for 2 days. Or you could just do 3 hours this Sunday and 3 hours the following Sunday. Whatever works for you. But keep in mind that you need a few hours to achieve any real results.
Please note that we treat both partners equally and both are given an equal voice, so you should not be scared to participate. This is not typical therapy by any means.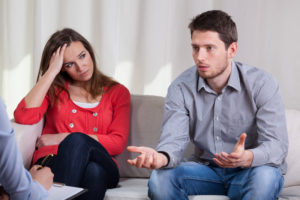 This intensive marriage retreats near me will help you, whether you are:
on the verge of a divorce
wanting to save your marriage
just not fully satisfied with your relationship
a couple where one or other partner is afraid of taking the next step to marriage (ie commitment issues)
a couple in need of premarital counseling
already divorced but still needing to work together to raise your children
family members of whatever age having relationship problems
close friends or business partners facing issues.
Sometimes people who are meant to be together break up just because they don't know how to be in a relationship. That's where we can help. And it's a lot cheaper than getting a bad divorce.
Sometimes it helps to pretend that the divorce has already happened and that you are just trying to learn how to be friends again afterward. It's a bit like doing things to improve your life after a heart attack has happened.
Although we can't guarantee that you will stay together, at least this couple retreat will help you gain more respect and understanding for each other so that if you do have to break up, at least you will be able to do it in an amicable way. You will certainly learn lots of marriage tips and also what it means to be in a marriage relationship and this knowledge may help you save your marriage and to have a good life for yourselves, regardless of what happens.
Possible topics (as needed):
the differences between "your issues", "your partner's issues", and "your issues as a couple"
the importance of a good routine in bringing stability and couple unity
breaking patterns and habits
developing empathy and understanding
creating receptivity for love
touch, intimacy and sexual fulfillment
communication
trust, secrets, and infidelities
how to not get lost in your partner
letting go of the past
helping each other grow
or your own particular issues.
Any relationship takes work and so does this retreat, but we do our best to make the whole process fun and enjoyable. Let this be the vacation that changed your life and which strengthened your relationship.
About our approach
Dr Scott Terry has been a marriage and family therapist for over 20 years. There will be both one on one work and couple's work.
Scott takes a unique approach to therapy. He doesn't just listen. He takes a more directive approach.
Scott doesn't let you coast through life. He gets you to take responsibility for your life, and for your relationship and he gets you to do things now to make a difference in your life.
Affordable marriage retreats near me tailored to your needs
a "one couple" retreat totally focused and customized to bringing transformation to your relationship
digital recordings of all the sessions (you can listen to them whenever you need to remember a point or regain your motivation).
Cost: $200 USD (per couple/family per hour) (but there is a sliding scale based on income level). If you want a second therapist to be present, this only costs an additional $50 an hour and provides the opportunity for simultaneous individual work for those involved.
100% money back guarantee (if you cancel after the first half-hour of the retreat).
Note: This retreat can be done via video conferencing , so you can do it from your own home or wherever you are. Or we could possible do it in your own home in Chicago or Chicagoland, Illinois. If you decide to come to Fairfield, Iowa, we will help you arrange accommodation. There are a variety of accommodation types available to suit your budget.
We also sometimes visit Australia or New Zealand if you would like to have a retreat organized for you there.
Cash, credit cards, and checks are accepted.
Here's what couples have said about Dr Scott Terry and the marriage retreats near me:
"helped my wife and I through the journey to partnership. Without him we would have ended up somewhere short of there."
Phil
"helps me to see the big picture and provides simple tools to identify and change old habits and responses. I am a better person, and a better husband, … And, my marriage is full of a new and deeper love."
Jerry
"provides a safe, non-judgmental zone for my husband and I to explore ourselves and our relationship. He talks with us in our individual personal language, understanding what helps us to get it! … helps teach us new tools and different ways of looking at the issues in order to reach our personal goals. In learning what makes me 'me', I have fallen in love with my husband again!"
Amy
"What we have learned with Scott will be the things we carry with us throughout life. In our home, in our marriage and at work. Eating right, breathing to reduce stress, no self judgment, and making our life better are huge. …it makes us, as parents, better people as well! THANK YOU to Dr. Scott Terry… Thank you for being there when our family needed you!"
Chris
Don't miss your chance to move your life forward
We will try and schedule your retreat as soon as possible. We also provide concierge services.
Our aim with our marriage retreat near me is:
Our aim is to help you grow in unity and to help each other live great lives.
With warm wishes,
Scott
Scott Terry
Contact us
Please note all information submitted via this contact form is kept confidential. However, please note that this is not a secure email transmission. In accordance with The Health Insurance Portability and Accountability Act of 1996 (HIPAA) and the Health Information Technology for Economic and Clinical Health Act (HITECH Act), "Personal Health Information" may not be included in this transmission. Thank you for your cooperation.